Do you ever land after a flight lesson and think, "man, I really sucked today…"?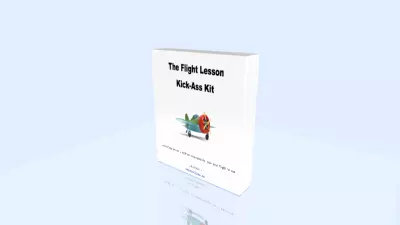 Do you ever wonder how your instructor can remember all the little steps required for a maneuver?
Do you ever wish you could prepare more on the ground so you can save money in the air?
If you answered "yes" to any of these questions, you NEED to get this FREE kit.
For FREE instant access, enter your name and email address below:

Why am I giving this away?
Because I know how frustrating it feels to spend so much money and make such slow progress.  I don't wan't to see even one more student pilot get frustrated or overwhelmed when they're learning to fly.  Flight training is supposed to be FUN!
Download this FREE Flight Lesson Kick Ass Kit now and see the difference on your very next flight lesson!
If you have any questions, just send me a note: [email protected] or Contact Me.
Enjoy the kit and have fun training!
Yours,
Ruth