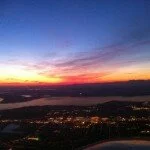 Did you know that more than 80% of people who start taking flight lessons never receive their pilot certificate? 
It's not particularly difficult to learn to fly, so why such a high drop out rate?
The reason is because most people who want to learn to fly go into it blindfolded.  They don't know all the requirements, don't know what to expect, and fail to ask the right questions because they don't know what questions to ask.  A private pilot course is NOT like a typical class where you show up, study some material, and then get your certificate.  Most classes have very structured programs to train you in whatever you want training in.  Most flight schools, however, are not structured that way.  It is up to your flight instructor to decide what to teach you, when to teach you,  and how to teach you.  Instructors with little experience in teaching, often as young as 18-20 years old, are technically qualified to teach you to fly, but, while they are excellent pilots, lack the experience of actually transferring their knowledge onto you.
The PilotTrick of the day is:
One of the first things someone should take a look at when they want to become a pilot is the Practical Test Standards.  This is a document, published by the Federal Aviation Administration (FAA), delineating everything you will be tested on during your practical test for a pilot's certificate.  Most student pilots, however, don't even know this exists until about a week before their test.  The PTS's can be found online on the FAA website, http://www.faa.gov/training_testing/testing/airmen/test_standards/pilot/.
If you want to pursue your dream of flying, stay tuned for weekly posts and future articles on how to become a pilot.  Whether you want to feel like an eagle in the sky, crave to operate the world's most cutting-edge technology, or just want to get somewhere fast, becoming a pilot is not as difficult as it may seem.
If you're a student pilot right now, tell me what is the most difficult thing about learning to fly for you?  I would love to hear from you and perhaps you can share some of YOUR PilotTricks!